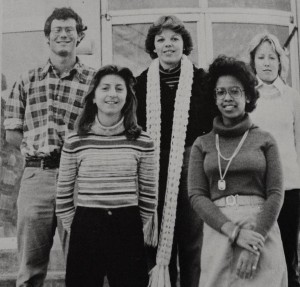 Loretta Lynch was born in Greensboro, North Carolina on May 21st, 1959. At a very young age, her interest in law sparked and paved a path for her future accomplishments. In 1981, Loretta graduated cum laude from Harvard University receiving her A.B (the equivalent to a Bachelors of Arts) and also received her J.S. (Juris Doctor) from Harvard school of Law in 1984. After finishing law school in Harvard, Lynch was very involved on campus and in her community as a member of the Legal Aid Bureau, the Harvard Black Law Student Association, and was an original member of Delta Theta Sigma. (discoverthenetworks.org) Lynch's triumphs in law lead to a passion and brought upon many accomplishments resulting in Loretta Lynch becoming the first black female attorney general in the United States.
Before becoming attorney general to the United States, Lynch went directly into corporate law after graduating to work at a law firm in New York called Cahill, Gordon & Reindel where she worked here from 1984-1990 (discoverthenetworks.org). After working at this law firm for six years, she decided to become a federal prosecutor for the United States. In 1998, under Bill Clinton's presidential term, Loretta was appointed as chief assistant United States attorney for the Eastern District of New York in which she dealt with cases that involved narcotics and violent crimes (Harvard.edu). This appointment by Clinton was significant to Lynch's career due to the fact that one year later, Clinton would have her as the lead of the office for the remainder of his presidency. During this time, Lynch also was a member of the Attorney General's Advisory Committee in which she served as the co-chair of White Collar crime committee  (Harvard.edu). In 2000, an event that was partially the turning point in Lynch's career took place.
In 2002, Lynch decided to work with the New York law firm of Hogan & Harston for eight years in which they primarily focused on corporate compliance issues, commercial litigation, and white-collar criminal defense. After Barack Obama took office in 2008, two years later, he appointed Lynch back to the same position she once had, U.S. attorney for the Eastern District of New York. By obtaining this job once again it meant that Lynch was able to oversee all civil and federal cases in cities like Brooklyn, Queens, and Staten Island. Lynch along with being a part of so many other organizations throughout her career was also a member of the American Constitution Society for Law and Policy. (discoverthenetworks.org)
All of these accomplishments and jobs lead to one moment which created a major turning point in Lynch's career. On November 8th, 2014, President Obama nominated Lynch to be the next attorney general of the United States which eventually lead to a lengthy wait before determining whether Lynch would be attorney general. Loretta Lynch had and continues to have several accomplishments within the field of law yet, she also was very involved in racism within the criminal justice system as well as prisoners' rights and alternatives to incarceration, dissociating Islam with terrorism, and alleging that voter ID laws are racist. Lynch had and continues to have an incredible career along with her many accomplishments, working for what she supports and what she stands for. (discoverthenetwork.org)
Loretta Lynch has prosecuted several different cases. Some of her most important work has been done within prosecuting and working with cases incorporating white collar crimes. White collar crime is defined as a variety of frauds that business and government officials commit. (Fbi.gov) Although Lynch served as prosecutor in several cases involving different cases, some of her most prominent and noted work was done in regards to dealing with businesses and the extortions they were committing.
In 2004, a young woman from Texas named Candice Anderson was driving her Chevrolet Cobalt when there was a defect in an ignition switch which caused her to crash into a tree resulting in the death of her fiance. (Steinzor) Two years later, Candice was charged with reckless homicide as a result of the death of her husband yet, in 2014 Anderson received a letter from General Motors that stated that the accident was strictly the company's fault and a judge in Texas cleared her criminal record a couple weeks later. (Steinzor) Several federal prosecutors, including Lynch, initiated a criminal investigation for GM resulting in GM employees having to test drive a Cobalt and report any defects or shifts in ignition. Although there are many critics who believe that Lynch will deal with this case in a similar manner to the way Holder handled the Toyota case, she still has various factors to consider in making her decision. This current and on-going case is significant because Loretta is able to have the chance to attain justice for a woman who was wrongfully accused of murdering her husband and not allow a big white collar company like General Motors sweep this under the rug.
Loretta Lynch has made her life's work devoted to eliminate the discrimination against non-white minorities in the American criminal-justice system, alternatives to incarceration for non-violent offenders, restore the voting rights for convicted felons who have completed their prison sentences (discoverthenetworks.org), and various other serious cases. Efforts like these are obvious as to why she would have a clash with republicans in power and is most likely a factor as to why there was so much delay in obtaining and securing her position as attorney general.
"It's hard to be more qualified for this job than Loretta. She has distinguished herself as tough, as fair, an independent lawyer that has … spent years in the trenches as a prosecutor, aggressively fighting terrorism, financial fraud, cybercrime all while vigorously fighting civil rights… Loretta might be the only lawyer in America who battles mobsters and drug lords and terrorists and still has the reputation of being a charming people person"  President Obama  when he nominated U.S. Attorney Loretta Lynch as his next attorney general (November 8, 2014). Even our president sees her as a strong yet down to earth individual that is highly capable of just about any profession she had or will plan to serve.
Works Cited
"Loretta Lynch – Discover the Networks." Loretta Lynch – Discover the Networks. Discover The Networks. Web. 20 Apr. 2015. <http://www.discoverthenetworks.org/individualProfile.asp?indid=2632>.
"Speaker Biographies." Harvard Law School Speaker Biographies Comments. Harvard Law School, 1 Jan. 2015. Web. 20 Apr. 2015. <http://hls.harvard.edu/dept/alumni/events/speaker-biographies/#llynch>.
Steinzor, Rena. "The Next Top Prosecutor and White Collar Crime | ACS." The Next Top Prosecutor and White Collar Crime | ACS. American Constitution Society For Law and Policy, 23 Jan. 2015. Web. 21 Apr. 2015. <http://www.acslaw.org/acsblog/the-next-top-prosecutor-and-white-collar-crime-0>.
"White-Collar Crime." FBI. FBI, 17 Mar. 2010. Web. 21 Apr. 2015. <http://www.fbi.gov/about-us/investigate/white_collar>.