Lecture notes are here. We'll continue our discussion of social service issues on Wednesday.
We agreed to have a take-home midterm which I will hand out on Wednesday, and is due Monday 10/15 at the beginning of class. You are responsible for all material in the reader as well as material presented in lecture and discussion. The midterm will be two short essays (2-3 pages), or a total of five pages. I will give you three prompts, and you will choose two of the three.
And as I mentioned today in class, this is my last week of class before I take my maternity leave.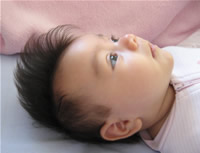 Again, I'm sorry to disrupt your semester, and had I known earlier that I had this great benefit, I would have arranged things differently. We are fortunate, however, that one of our most experienced and respected instructors, Dr. Victoria Rue, will be teaching the second half of the course. You will meet her at the beginning of class Wednesday. Please know that Dr. Rue and I are working together to make this as easy a transition as possible.